Hello fellow wild ones!
While Wild Words is amazing with many updates to come, you also should check out my YouTube channel – I have begun recording some of my wildlife adventures for your entertainment! I find and discuss amazing animals in the wildest places; always wearing my favourite footwear! Enjoy!
View my Amy Wild Adventures HERE 🙂
Please like and share!!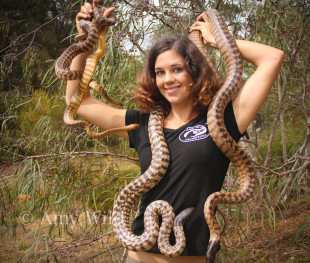 Also… I now hold reptile parties, displays and Venomous Snake Relocation Courses in the Perth metro area, WA! Check reptileeducator.com for more!
Stay Wild!